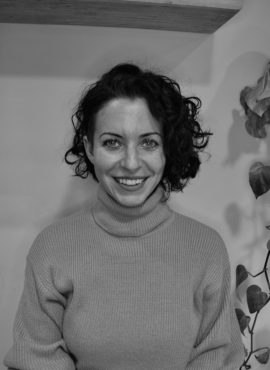 Yoyo

Nikolova
Stylist and Colourist She/her
Yoyo joined us in 2019, and has risen rapidly to become an established member of the team, plus an amazing stylist and colourist.
She has a passion for learning, both professionally and personally, attending many courses, and involving herself in many projects.
Creative hair ups and braiding are amongst her many talents
She is passionate about hair, and interested in all aspects of the industry.
Such a great role model for the younger members of the team, and always more than happy to support others on the salon floor
Yoyo's clients love her! Her consultations are fantastic, making new clients feel comfortable, and she is a great listener.  She gives each one of her clients her undivided attention, offering suggestions on cut. colour and styling options
A creative soul, who in her free time , enjoys her friends company, loves dancing, good food and travel
Yoyo also has a creative sideline. Making bags, accessories, and knitting.
Above all she is always hungry to learn more about her craft(hairdressing)