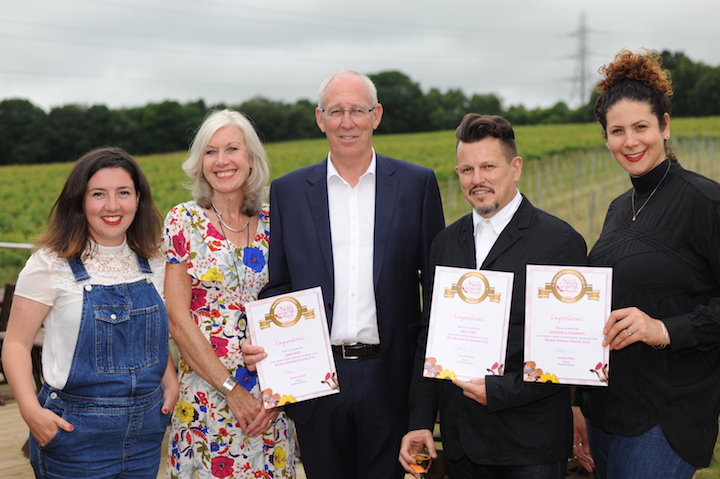 As well as receiving lots of wonderful reviews and testimonials from our lovely clients, The Point are also award winners.
We are delighted to announce that we won the Muddy Stilettos Award for best local hair salon 2016.
It was a real honour to be chosen and we would like to say a huge thank you to everyone who supported us and to Muddy Stilettos for putting on such an enjoyable event.
Are you a student in Brighton looking to freshen up your look for the start of the year?
Yes? In that case enter The Point's competition and you can WIN a £50 voucher towards hair colour this September.
If you haven't visited us before, then we are located in North Laine, just down from the station, perfect for those arriving into Brighton.
How to enter
You have until 30th September to enter this contest via EITHER Facebook OR Twitter
Facebook
You have to complete theses simple steps to enter:
Like our Facebook Page.
Share this post.
In the comments, tell us why you love being a student in Brighton
Twitter
You have to complete theses simple steps to enter:
Follow us on Twitter
Retweet this post
STUDENTS! #WIN a £50 hair colour voucher. Follow us & Retweet to enter.#SussexFreshers #SussexUni #Pointcomp ts&cs: https://t.co/sIuGJ6EuxO

— The Point Brighton (@thepointbtn) September 5, 2016
Eligibility
This contest is open to anyone over the age of 16 with a valid NUS card
Entry period
You can enter between Thursday 1st September at 9am and 6pm Friday 30th September
Prize
WIN a £50 voucher towards hair colour this September.
Winners
The winner will be announced via Facebook and Twitter on Saturday 1st October. If you a winner, please message us with your details and we can confirm your appointment.
Winners will be selected at complete random by The Point.
The prize is NON TRANSFERABLE.
Publicity
By accepting the Prize, the winner agrees to participate in and co-operate as required with all reasonable media editorial requests relating to the Prize, including but not limited to, being featured on the The Point Facebook page, Instagram and Twitter feed.
Disclaimer
No responsibility will be accepted for any entries that cannot be made or are not received or included in the draw for any reason whatsoever.
If for any reason this prize draw is not capable of running as planned, The Point reserves the right to cancel, terminate, modify or suspend the prize draw.
The rules set out in these Terms and Conditions are subject to change over the course of the prize draw.
Summer '16 is here and we're hoping to spend our days on the beach and our nights at the bar. Summer is good for the soul, but is not always so good for the hair. The excess of sun, salt and chlorine can leave your hair dry, damaged and increasingly fades your colour.
Achieving the perfect sun kissed look is not easy, nor is getting those beachy waves while maintaining healthy hair. So we put together some top tips from our stylists to find out how to keep those split ends at bay.
Enjoy the texture?
Your hair dries faster when the weather is warmer, so if you can, take the opportunity to not blow dry. Leave your hair to dry naturally, using a combination of Windle and Moodie's Curl Enhancer and the Invisible Day and Night Cream. Maybe even use a diffusor to reduce the stress on your hair and create that 'just off the beach' look. Excessive blow drying and straightening can damage your hair, so cut down in the warm weather.
Braids are best
If you enjoy the outdoor life and need to keep long hair back while you exercise this summer, try braiding your hair instead of putting your hair in a pony tail. Hair can break around incorrect hair bands when you tie it in a pony tail and it is too tight. Plaiting or braiding your hair is not only far more secure when you are out for a jog, but you can also create a fun, individual look.
Remove your split ends now!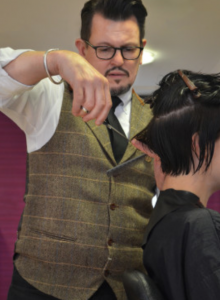 Check your ends and if they are showing signs of damage pop along to see your hair stylist for a trim and protein rich deep conditioning treatment. Split ends travel up the length of the hair faster than your hair will grow, so do not leave them unattended! This may result in you ending up needing more taken off than you'd planned for.
Fake the salt
If you are trying to achieve the 'been to the beach' look, you don't have to get your hair wet in the damaging sea water to achieve it. The Point use Windle & Moodie's Oceanic Spray and Texture Cream to create that sun and sea natural texture. The minerals in the spray recreate the ocean look, without the drying damage of the salt from the sea
Keep conditioning
Summer is not a time you can slack on conditioning your hair. Your hair will lose moisture from being exposed to the sun and sea. Make sure you apply a good quality conditioner to your hair every time you wash it to give it the moisture it needs to stay healthy and shiny. Adding some W & M Essential Oils Elixir in to your deep conditioning treatment, either at home or in salon, will maintain the moisture balance in your hair.
If you follow these tips, you can have fun and look amazing all summer long.
Hair products: new ranges in salon
At The Point we are constantly sourcing the best products available to protect and maintain our customers' hair in the best condition. We have two excellent new ranges of shampoo, conditioner and treatments in the salon: Elements by Wella and Fantastic Hair Products. Both ranges are sulphate and paraben free and offer a full range of products to suit your hair. Pop into the salon and see the full range. www.thepointbrighton.co.uk
Christmas gift packs are also available in both range.

Welcome to our long awaited, and much anticipated new website.
We've worked hard to create a site that reflects who we are and what we do, and we love how it's turned out. We hope you do too.
The site certainly looks great, and it definitely reflects our unique style and character, but it's designed to be practical too. As well as helping you find out more about our services and staff, you can now book your appointments quickly and easily using our fantastic online booking system.
And now we offer much more than a great cut and colour. Ellie Jordan, our on-site manicurist, can now tend to your fingers or toes as well as your hair. Why not book to have a manicure or pedicure whilst waiting for your colour to develop, or before or after your hair appointment? For a limited time only, receive 10% off any beauty treatments when you book them alongside your hair cut or colour.
Please look around the site and take time to tell us what you think. Get in touch via the contact form or you can leave a review about The Point on Google or via Facebook or Twitter. And finally, a reminder of our discounts… If you're an existing client and you recommend a friend, you'll receive 10% off your next hair cut, plus, to thank you for your loyalty we will now automatically give 10% off every clients' 4th hair cut or blow dry. We look forward to seeing you soon.